If you or your child need to straighten your teeth, but you don't like the thought of braces, you might have heard of Invisalign treatment. This popular alternative uses removable, clear aligners that fit comfortably over the teeth, are more discreet than braces, and can be taken out when you eat, brush and floss.
This may sound like an ideal solution, but Invisalign isn't an option for everyone.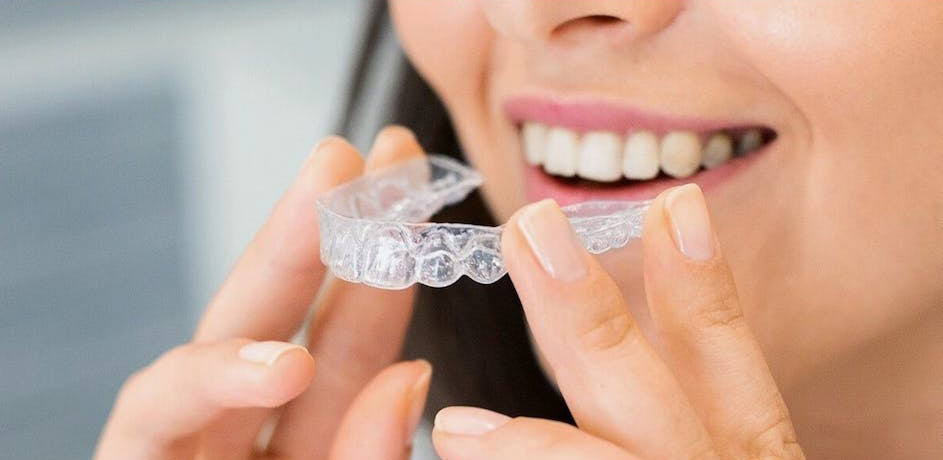 ---
When may Invisalign be recommended?
Your dentist can tell you whether you are eligible for Invisalign clear aligners after they complete your orthodontic assessment. The Invisalign system is generally suitable for minor to moderate orthodontic issues, which may include:
Crooked teeth
Invisalign can help with general straightening for teeth to improve your smile and prevent discomfort, teeth grinding or other related issues.
Crowded teeth
Invisalign can increase the space between teeth that are overlapping or too close together in the jaw and straighten crowded teeth that may already be crooked or twisted.
Overbite
An overbite is when the front teeth in the upper jaw overlap those of the bottom jaw more than normal. Invisalign can usually treat overbite to improve teeth alignment and prevent eating difficulties.
Underbite
Underbite is when the front teeth in the lower jaw overlap the upper teeth. Invisalign can treat some underbites to help prevent tooth wear and speech difficulties. For more complex underbites, Invisalign may be combined with braces.
Crossbite
Crossbite is a more complex case where some of the upper teeth sit inside the lower teeth. This may lead to tooth wear and other damage as well as receding gums. Invisalign can correct some crossbites, depending on their severity, and may sometimes be combined with braces.
Open bite
An open bite is when your front teeth don't meet together when you close your jaws. Invisalign can treat many cases of open bite.
Gap teeth
Invisalign can also be an option for closing spaces between teeth, depending on their size. This can help to improve the appearance of your smile and lower your oral health risks by closing spaces where food and bacteria can get trapped.
What can't Invisalign fix?
Invisalign is a versatile treatment, but it has some limitations. You may not be a candidate if:
you have a more complex orthodontic issue
you have short or irregular teeth
your teeth are more severely rotated or tilted
you have wider gaps between your teeth
you have a dental bridge or other dental restorations
you need a tooth extraction before or during your treatment
Your dentist will explain all of your options for orthodontic treatment, which may include other discreet alternatives to traditional braces such as tooth-coloured ceramic braces or lingual braces hidden behind the teeth.
Book a consultation for Invisalign in Brisbane
If you want to know more about Invisalign treatment and other options for straightening teeth, contact our team at Swish Dental to arrange a consultation with your local dentists. Call our Everton Park clinic on (07) 3355 1422 or our Mitchelton dentists on (07) 3354 3341.
References