Problems with your mouth and jaws aren't always visible to the naked eye, even to a dentist. Dental x-rays give dentists a closer look inside your teeth and gums, enabling them to diagnose problems and plan treatments with accuracy.
X-rays are performed during routine check-ups and other appointments. If you're concerned about their risks to you and your family, your dentist can explain what getting an x-ray involves to help put your mind at ease.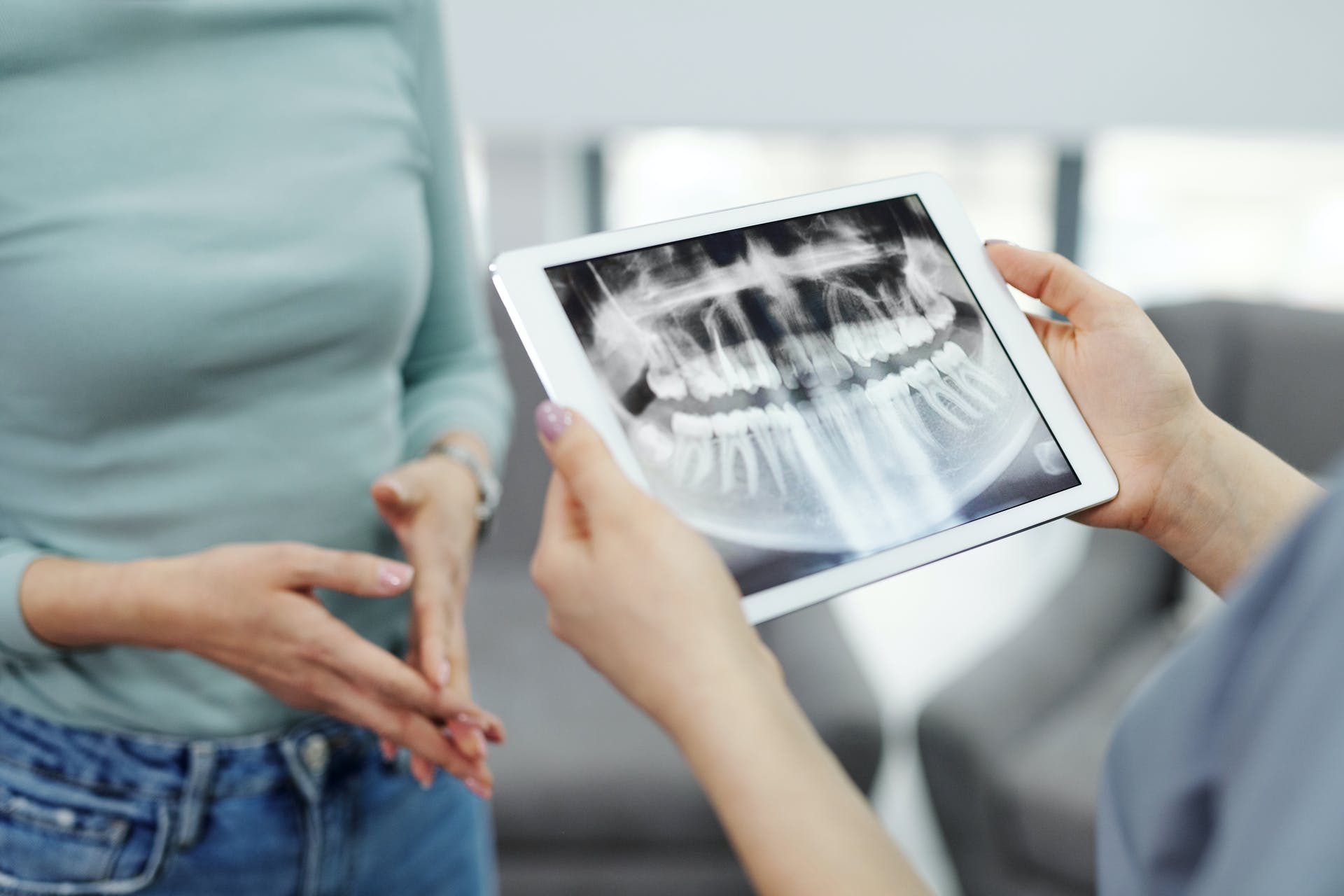 ---
How much radiation do dental x-rays produce?
Dental x-rays use radiation to take images of your mouth. This might sound concerning, but the level of exposure from modern x-rays is very low – comparable to the exposure on a 1 to 2 hour flight.
If your dentist uses digital x-rays rather than film, the exposure will be even lower. They will also take every precaution to protect other parts of your body from unnecessary exposure.
Should anyone avoid x-rays?
X-rays are considered safe for people of all ages, including young children. Not having an x-ray can increase your risk of developing serious oral health problems that could put your health at risk and may require more intensive treatments if they're not caught early.
Some exceptions are during pregnancy, as radiation may harm a developing foetus, and if you have a thyroid problem. It's still possible to have x-rays in these cases, but only if strictly necessary. Your dentist may take extra precautions such as fitting a thyroid collar in addition to the standard bib.
How often can I have x-rays?
Dentists normally recommend having routine x-rays once a year to get an up-to-date snapshot of your oral health. If you see your dentist twice a year, x-rays will usually only be necessary on one of these appointments, unless you need a treatment such as a filling, root canal or other procedure.
X-rays may be recommended more frequently if your dentist wants to monitor an ongoing problem or treatment or to check for orthodontic issues in children and teenagers whose teeth and jaws are developing rapidly.
You should also expect to have an x-ray if you change dentist, as your new dentist will want to take a close look at your mouth for themselves.
If you need to have several x-rays in a year, the level of radiation exposure will still not be significant. This can only be a concern for practitioners who use x-rays every day, which is why dentists leave the room to limit their exposure.
Are x-rays covered by insurance?
If your health fund includes general dental cover, this will normally cover the cost of routine x-rays.
X-rays for kids and teens will also be free if your family is eligible for Medicare's Child Dental Benefits Schedule (CDBS).
Talk to a dentist in Everton Park or Mitchelton
If you want to know more about dental x-rays and other technologies at Swish Dental clinics in Brisbane, contact your nearest practice today.
Call our dentists in Everton Park on (07) 3355 1422 or our Mitchelton dentists on (07) 3354 3341.
References
Australian Dental Association. Dental X-rays [Online] 2016 [Accessed January 2022] Available from: https://www.ada.org.au/Your-Dental-Health/Younger-Adults-18-30/Dental-X-Rays