Braces aren't just for teenagers. More adults in Australia are now choosing to straighten their teeth than ever, thanks to modern braces and other orthodontic treatments that are designed to be discreet and comfortable to wear.
If you missed out on orthodontic treatment when you were younger, or your teeth have shifted or gone crooked since, your dentist can discuss your options for orthodontic treatments to suit your needs, your preferences and your price range.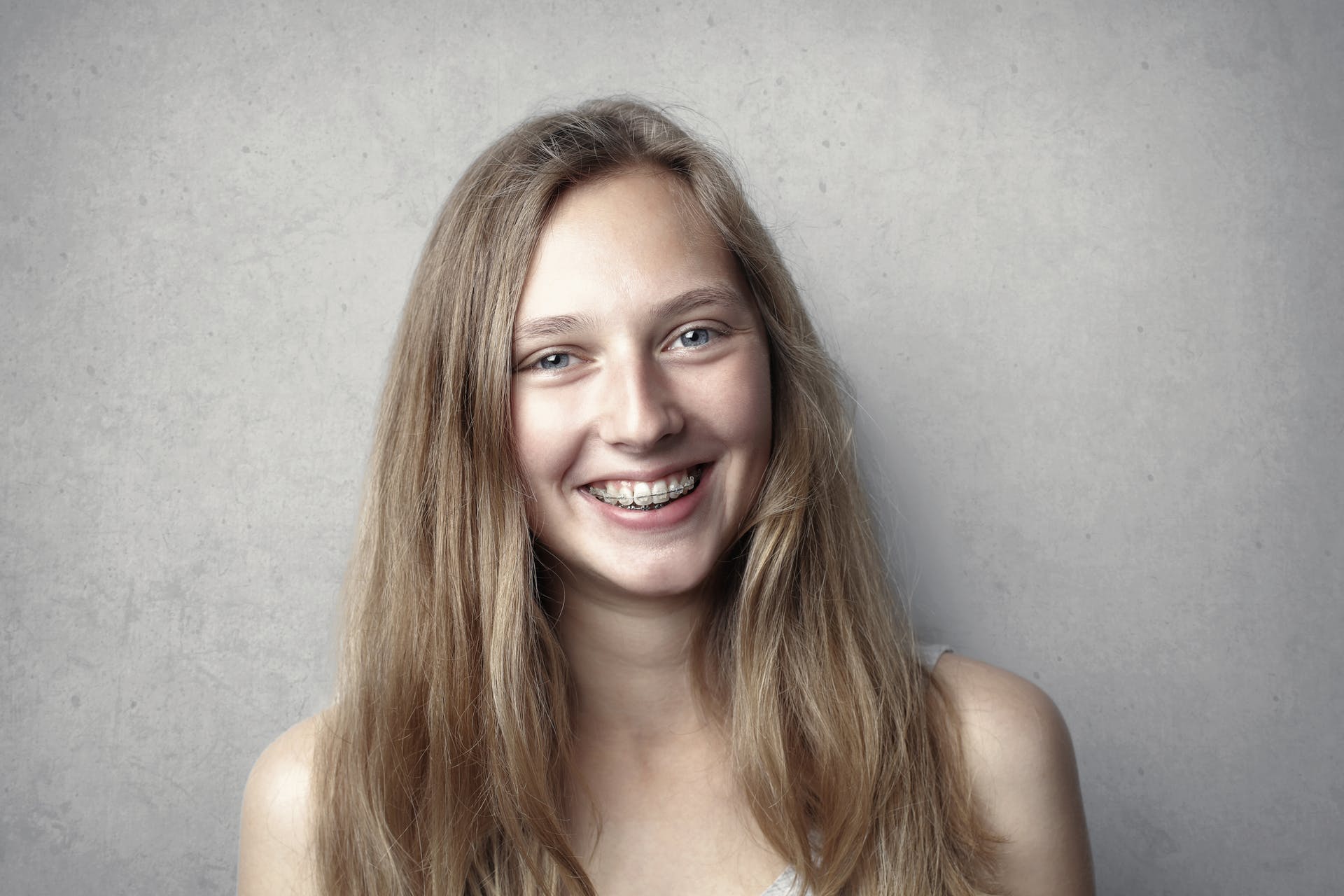 ---
Types of adult braces
Braces are attached to your teeth for the duration of your orthodontic treatment and need to be tightened or adjusted by your dentist at regular appointments. The most common types of braces for adults are:
Metal braces
Modern metal braces are smaller and thinner than the braces of the past, but they are more visible on the teeth than the alternatives. However, as these are the strongest braces, they may be the only option if you want to correct a more serious alignment issue.
Ceramic braces
Also known as clear braces or invisible braces, ceramic braces are customised by your dentist to be an exact match for your natural tooth colour, which makes them less visible in your mouth.
Lingual braces
The most discreet option, these braces attach behind the teeth rather than in front, so they're not visible from the outside. On the downside, your treatment may take longer and lingual braces may sometimes cause discomfort or affect your speech.
Alternatives to braces
If you don't like the idea of braces, you may be a candidate for other teeth straightening treatments that can achieve similar results, depending on how much straightening you need. Treatments your dentist offers may include:
Invisalign® clear aligners
Removable aligners made from transparent plastic that are custom made to fit comfortably over your teeth. Invisalign aligners are less noticeable than braces and have less impact on your lifestyle, as they can be removed when you eat and clean your teeth.
Inman Aligner™
If you only want to straighten your front teeth, this removable appliance can achieve results in just a few weeks to a few months. This may be ideal if you only need minor orthodontic correction or as preparation for another treatment, such as veneers.
Six-Month Smiles®
Another option to straighten the front teeth only, Six Month Smiles can achieve results in 6 months or longer, although they won't be suitable for more serious misalignment.
Porcelain or composite veneers
If your teeth are only slightly crooked or have other cosmetic issues, dental veneers can be fitted over the front of your teeth to change their appearance. Porcelain veneers look closer to natural tooth enamel, but they cost more than composite veneers.
Book a free orthodontic consultation in Everton Park or Mitchelton
If you want to know more about adult braces and other options for straightening teeth, book a free initial consultation with our Brisbane dentists at Swish Dental.
Call our friendly team in Everton Park on (07) 3355 1422 or our Mitchelton branch on (07) 3354 3341.