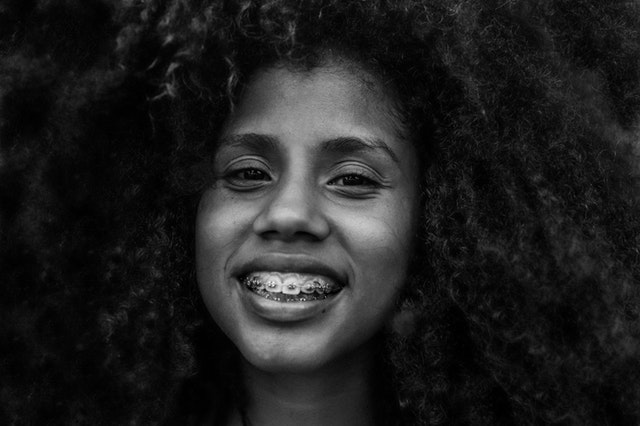 Are your teeth crooked, misaligned or gapped? Orthodontic treatment using braces or aligners could help to correct alignment problems with your teeth and jaws, but it doesn't happen overnight.
How long it takes to straighten teeth depends on the orthodontic option you choose and how much straightening is needed. Make an appointment with your dentist to find out what your options are.
What do you want to change?
Orthodontics may be chosen for functional or cosmetic reasons. You could benefit from these treatments if you have:
Crowding – your teeth have developed too close together, making them difficult to keep clean.
Gaps – teeth that develop too far apart, leading to visible spaces between the teeth.
Malocclusion – your teeth don't fit together as they should, causing overbite, underbite or crossbite.
Overjet – your top teeth stick out over your bottom teeth and may be more vulnerable to damage.
As well as affecting your appearance and self-esteem, orthodontic problems can also affect your oral health and general health. This can happen if it's more difficult to brush and floss your teeth, harder to eat, or if your teeth or jaw are at greater risk of injury.
Your dentist can discuss the treatment options that are suitable for your situation.
Braces
Orthodontic braces are brackets fixed to the teeth supported by wires and bands. Although usually associated with teenagers, many adults now wear braces too, thanks to the development of more discreet options.
Braces work by applying small forces to the teeth that gradually move their position. On average, braces take 12 to 24 months, but this depends on the type of braces and how much your teeth need to be moved. Some fast braces can complete in as little as 6 months, while a more complex case could take as long as 3 years.
It's important to be aware that, after your braces are removed, you'll also have to wear a retainer for 12 to 24 months. This helps to make sure your teeth hold their new position.
Aligners
If you don't like the look or feel or braces, another option for some people is transparent aligners, such as Invisalign® or the Inman Aligner. These are removable trays moulded to the shape of your teeth that gently move the teeth over time in a similar way to braces.
On average, orthodontic treatment with aligners takes around 12 months, but this depends on the individual. If you have a relatively mild orthodontic issue, treatment may only take a few months to complete. If you have a more severe case, aligners may not be suitable and you may need braces.
Talk to Swish Dental in Brisbane
To find out more about your orthodontic options, make an appointment at Swish Dental today. Our experienced Dentists can discuss tailored treatments to suit your lifestyle and your budget.
Call our dental clinic in Everton Park on (07) 3355 1422 or our Mitchelton clinic on (07) 3354 3341.
References
Healthdirect. Dental braces and retainers [Online] 2018 [Accessed February 2019] Available from: https://www.healthdirect.gov.au/dental-braces-and-retainers
Better Health Channel. Orthodontic treatment [Online] 2018 [Accessed February 2019] Available from: https://www.betterhealth.vic.gov.au/health/conditionsandtreatments/orthodontic-treatment